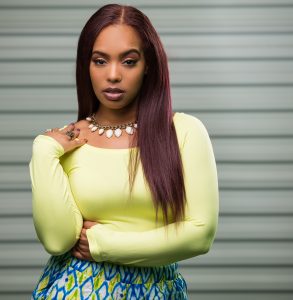 Meet Celebrity Media Personality Shay Star! Shay is originally from Oklahoma City, OK. She grew up in Dover, Delaware where she built her brand/media company ShayStar.com in surrounding cities like New Jersey, Philly, NYC, Baltimore and the Eastern Shore.
Shay Star recently relocated to Atlanta, GA to further her career in media. It was here she linked up with Lil G in Macon and is now the co host of Lil G in the Morning on Power 107.1 FM; Monday-Friday 6-10am EST. You can catch the duo every Friday for 41 Friday Entertainment on 41 NBC.
Awarded ATL Top 20's Event/Party 2019 Host of the Year; Shay stays booked and busy hosting various events and clubs in and around the city.
She is also the Marketing/PR/Branding rep at Defient Studios aka The Building ATL.
As the Founder / Owner of Shay Star Entertainment Group LLC. an Artist Development/Promotions company; Shay Star makes it her duty to ensure the highest level of service for her clients.
Keep up with Shay Star on ALL social media platforms at @iamShayStar